You can order Deep Roots in various formats including ebook and Amazon. Learn more here.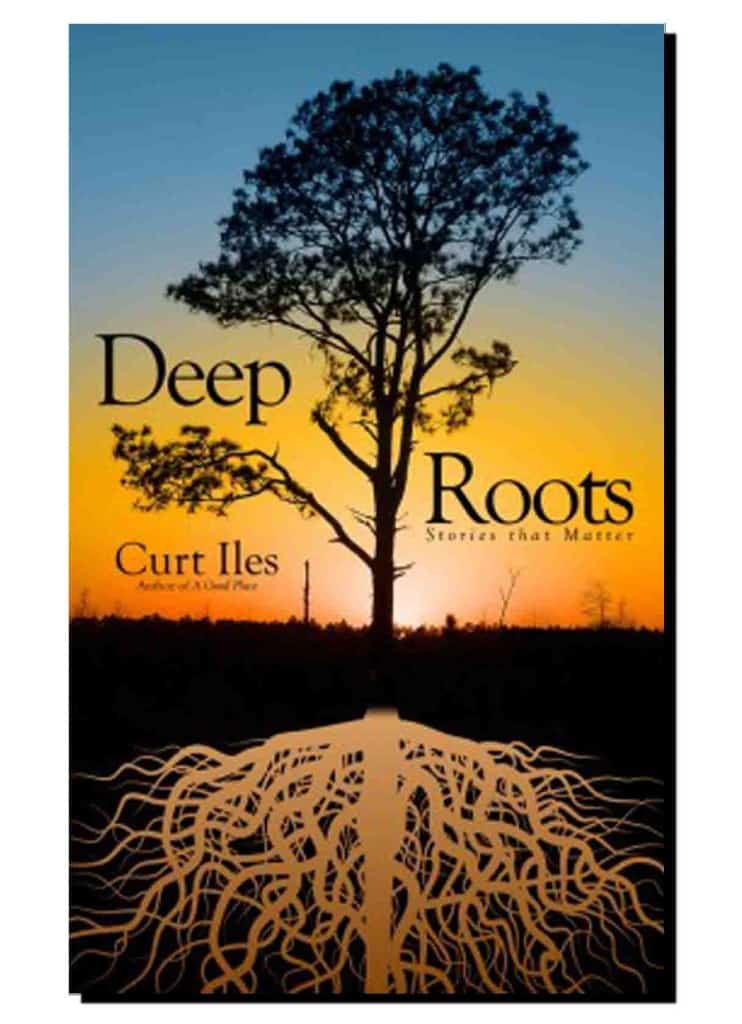 92 Dry Holes  
A Story on Perseverance and Resolve
Once my wife, DeDe, and I visited Ft. Worth, Texas where our son Clay and his family lived. One of the places they took us was the Amon Carter Museum of Art. It featured wonderful examples of Western Art, especially the sculptures and painting of Frederic Remington and Charles Russell.
Our tour guide told a story that impressed me as much as any of the art: Amon Carter was a West Texas oil wildcatter. Mr. Carter drilled 92 dry holes before he struck the gusher that made him a very rich and famous man.
92 dry holes… that is a lot of failure!
I wonder on what dry hole most of us would have stopped trying?
Would we have made it to 40… or maybe 56?
Surely, very few of us would continue on to 75… or past 90.
But Amon Carter kept drilling until he hit pay dirt and became instantly wealthy. However, let me re-phrase that: There was nothing instant about his wealth and success. It was the result of much hard work, sacrifice, investment, and persistence.
There is that word again: persistence. It is the dogged determination to never give up.
It is gripped by having the grit to stay with the job.
The resolve to not turn back until your goals are met.
Call it persistence, determination, grit, or resolve… Amon Carter had it.
I wonder how many oilmen had the same goals and dreams as Carter? How many potential oil millionaires quit on number 92… just before success? They went to their graves still dreaming of that gusher. Amon Carter just kept drilling. I wonder how many more he would have drilled had number 93 been dry also!
Once again, I write this as a reminder to myself that success in life is in large part simply refusing to quit, showing up every day, pushing, sweating, and working hard.
Resolve: It is defined as "to act with determination…. steadfast and faithful."
It's a word I like. I want to learn more about it.
Resolved,
Curt Iles
"92 Dry Holes" comes from the Curt Iles book,  Deep Roots