We are selling two of our most popular books for $5 each
Scroll down to learn more.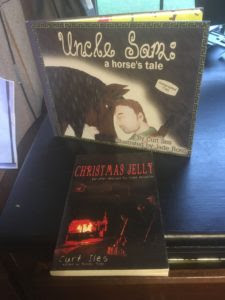 Uncle Sam and Christmas Jelly  are reader favorites and make great stocking stuffers.
Let's make it simple:
Email me at curt@creekbank.net with this information:
1. Your name and mailing address
2. How many copies of Christmas Jelly you'd like.
3. How many copies of Uncle Sam you'd like.
Include any special autographing instructions.
We'll send your books with an invoice.
Thank you!
Curt
curt@creekbank.net