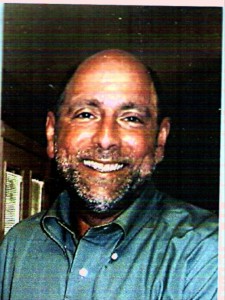 A word from Curt
The word is faith.
It's a hopeful word.
It has to do with things we cannot see.
Yet.
Today's blog means so much to me.  It was a life lesson principle that still guides my life.
I shared "One Step" last week with a group of teens.
I was astounded at how this story resonated with them.
My hope is that it will do the same in your heart.
Trampled Grass
is coming your way.  You can pre-order your printed copy
here.
We'd love to hear your comments on this story.
Enjoy!
One Step at a Time
I grew up on a one-mile stretch of gravel road in Dry Creek. Our house was the only house at the dead end of this narrow country lane. My dad always said when he heard a car coming down the road, "Well, they're either coming to see us . . . or they're lost."
This hilly Louisiana road was lined with pine forests on each side. As a young boy, I spent many hours walking and riding my bicycle on this road. Later, as a teenager, I would take nighttime walks on this road. As I walked under the stars, the only sounds would be the crunching of gravel underfoot, the sound of the wind in the pines, and other nighttime noises—crickets chirping, frogs singing, and occasionally the cry of geese flying overhead.
My nighttime walks were times of solitude. As I'd look up into the clear night sky, thousands of stars would be visible. As I'd gaze at the vast field of glittering stars, one thought always hit me, "How can anyone not believe in God when they look into the night sky?"
Many times I took my nighttime walk to mull over a decision or pray about a problem. One particular instance still stands out in my mind . . .
During my first three semesters of college I had no major. I was yet unsure of what career decision to make. I'd reached the point where I must choose an area of concentration. I knew this was a life-determining decision. As a 19-year-old young man, I was scared by the magnitude of this decision. I felt as if I was standing on a road with several forks in the pathway ahead. I must choose one direction to go. I also wanted God's will in my life. If only He would show me . . . I was willing to go in that direction.
So during my Christmas holidays home, I found myself walking down the gravel road, thinking about this decision. It was a cold and clear winter night as I walked along. The stars shone brightly as they only can on a clear, moonless, country night. As I walked along in the dark, only the starlight lit my path. Each step was a step of faith due to the extreme darkness.
As I walked I prayed about my career decision, "Lord guide me. Show me what to do." Then in the quietness of the moment, God spoke to me. Not in an audible voice, but deep down in my heart—right where He speaks to all of us. What I heard in my heart was this:
As you walk down this gravel road, you cannot see to the end of it. However, by taking one step at a time in the darkness, you will reach the end. There is just enough light for each step—no more, no less.
I then realized that God was not going to lay out His plan for my entire life or even for the next five years. He instead wisely chose to lead me step by step . . . moment by moment. My responsibility was simply to take it one step at a time in the light I had. I didn't have to see all the way to the end of the road to take one step. God knew my life's road all of the way to the end. He would guide me without fail.
This "enlightening" experience on a dark gravel road helped guide the decisions I needed to make as a 19-year old. More than 20 years later, God still is, when I listen, willing to give the guidance I need—one step at a time.
Even though I no longer live on that long gravel road, I still take nighttime walks. As I walk outside and my eyes adjust to the darkness, I'm still amazed by the beautiful handiwork God has placed in the night sky. I often find myself saying, "Lord, you've really outdone yourself tonight." But even more amazing than the vast number of stars is the fact that out of billions of people, He still has time to direct my steps—one step at a time.
From the Curt Iles book,  Stories from the Creekbank.
See the Creekbank catalog of our twelve books.
Contact Us!
We love to hear from readers at CreekBank Stories!
For Snail Mail, mail to:
Creekbank Stories
PO Box 6060
Alexandria, LA 71307